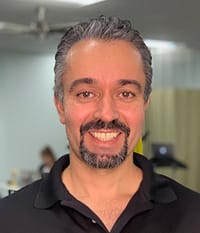 Dr. Physical Therapy, Loma Linda University 2001
Certified A.R.T. provider
Post Graduate courses in Manual Therapy and Examination, Assessment and Management of the Neuro-Orthopaedic Patient
6 Years Rehabilitation Director for Haider Spine Center Riverside
Prime Therapy founder
Dr. Mike's philosophy to optimal physical fitness and wellbeing is derived from understanding the individual patient and client as a whole, not just the specific area of injury. Dr. Mike works with athletes and people aged 35-64+ on a daily basis, is involved in the research of Back Pain, writes about back pain, and continues to lecture extensively on the topic.
Move Better. Feel Better. Live Better.
contact@primetherapy1.com
3421 Arlington Ave. Suite 105, Riverside, CA 92506